The italian chamber of commerce in qatar
The Italian Chamber of Commerce in Qatar is a reliable ally for Italian and Qatari companies.
The Italian Chamber of Commerce in Qatar received formal recognition in 2013 by Italy's Ministry of Economic Development and is legally registered with the Ministry of Commerce of Qatar. Previously known as the International Business Council Qatar (IBCQ), the Italian Chamber of Commerce operates since 2004 on Qatar's territory in support of Small and Medium Enterprises, facilitating their access to the market, and constantly developing new and functional strategies to bring about positive business opportunities.
The Italian Chamber of Commerce in Qatar aims at promoting cultural, commercial, and touristic relations between Italy and Qatar, facilitating cooperation between the two countries. By providing services of practical assistance to SMEs, the ICC QATAR has been contributing for more than 15 years to the growth and development of Italian companies who seek to actively enter Qatar's market. The Italian Chamber of Commerce in Qatar has become a fundamental point of reference for entrepreneurs, as it provides a connection among local and Italian companies through B2B meetings, trade missions, temporary desks, corporate events, road-shows organization, networking events, and team-building activities, as well as through press and media.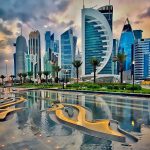 The ICC QATAR in a nutshell…
We are officially recognized by Italy's Ministry of Economic Development.
We are a mixed chamber with 50% of Qatari partners.
We are a trustworthy ally for both Italian and Qatari companies.
We provide a connection among local and Italian companies through a series of professional services, which are tailor-made to the necessities of each company.
We have been on the territory for 15 years.
Overlooking the waters of the Persian Gulf, Qatar is a country that perfectly combines secular Arabic tradition and remarkable architectural modernity. The capital, Doha, is a prestigious metropolis, and a hub to vibrant trade relations and international events. In more recent years, it has become a highly coveted tourist destination. The stark contrast between the dunes of the desert and the futuristic skyscrapers offers to its visitors the unmatchable scenery of a forward-looking country. Qatar will be the first Arab country to host the World Cup tournament of FIFA 2022. This major football event will represent an amazing opportunity to promote Qatar's attention to sustainable development, as well as its interest in strengthening tourism. Thanks to the favorable investment climate and its economic stability, Qatar proves to be once again a promising destination with high potential for all the Italians who are keen to develop trade relations abroad.
The Importance of Business Networking
A strong professional network plays a crucial role in the growth of a company. Therefore, networking events are fundamental to developing contacts with the aim to promote one's own activity, and to strengthen interpersonal relations among business leaders, possibly leading to new business opportunities. These events pose themselves as a chance for an informal meeting to build long-lasting relations among entrepreneurs, authorities, experts, and managers of SMEs. The Italian Chamber of Commerce in Qatar plays an especially active role in the organization of business networking events with the presence of local authorities, Qatari businessmen, and international managers, so as to favor relations with Italian companies.
THE MOST IMPORTANT BUSINESS NETWORKING EVENT IN QATAR
"Back 2 Business" is our central event which we have been organizing annually for more than 15 years. It is the most anticipated business networking event in Doha, involving more than 600 participants operating within the main business sectors: ranging from housing to petrol and gas, sport, tourism, professional services, education, media, and more. The guests taking part in the "Back 2 Business" networking event have the opportunity to develop several contacts, and meet international and Qatari managers, as well as representatives from local Embassies and the Government of Qatar. The event is hosted every year in October and March.
THE MOST EXCLUSIVE BUSINESS NETWORKING EVENT IN QATAR
The Italian Chamber of Commerce in Qatar, with an exclusive network of contacts, hosts the "Supper Club" business networking event. The event is accessible to a maximum of 40 participants, among which top managers, diplomats, and Qatari businessmen stand out. The participants are assigned tables on the basis of their area of interest. The objective of this event is to promote bilateral business relations among guests from different nationalities. Being a member of the Supper Club networking platform represents a status symbol for the international companies located in Doha.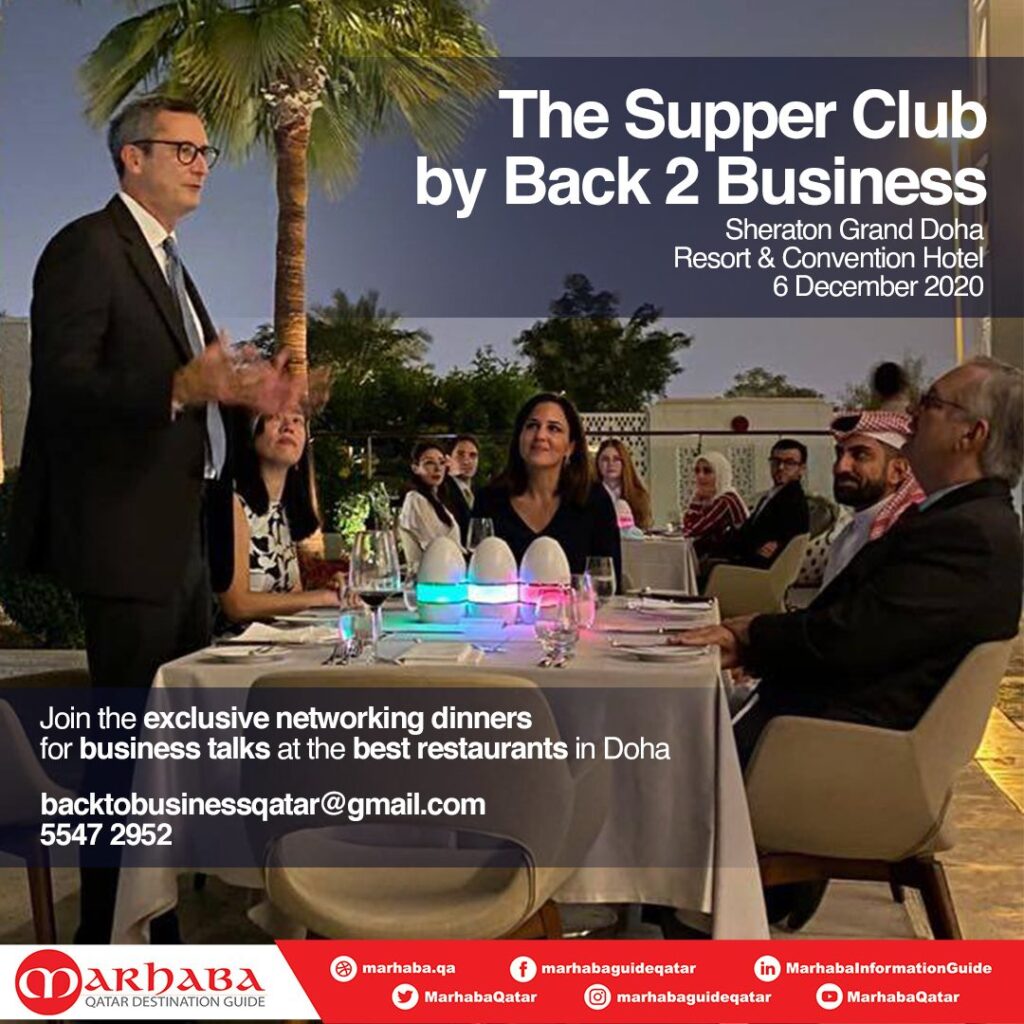 the ITALIAN CHAMBER OF COMMERCE IN QATAR